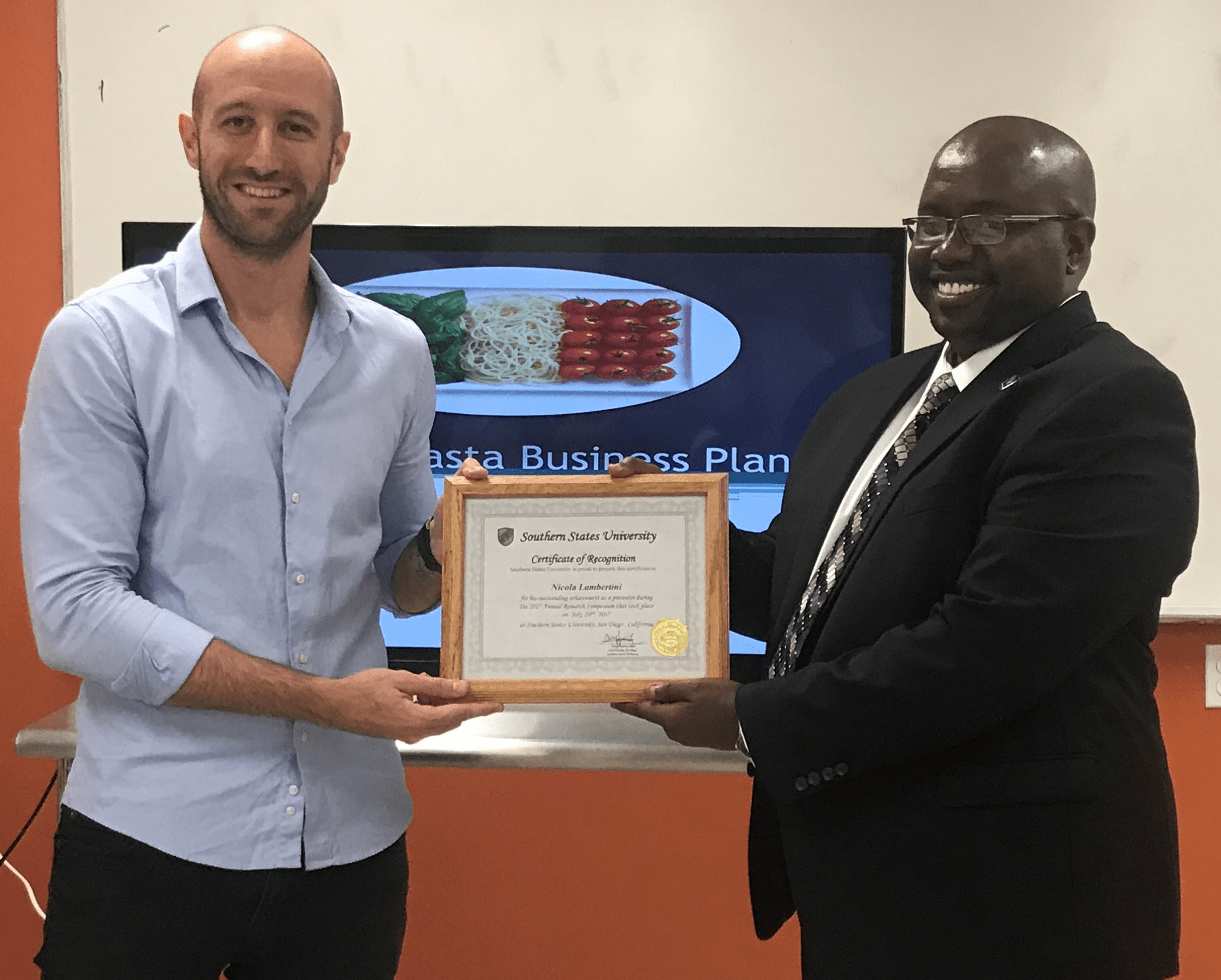 Picture: Dr. Yvan Nezerwe (right) presenting a Certificate of Recognition to recent SSU MBA graduate Mr. Nicola Lambertini (left).
RESEARCH SYMPOSIUM AT SOUTHERN STATES UNIVERSITY
July 28, 2017
Southern States University held its First Annual Research Symposium on Friday, July 28th, 2017 at the San Diego campus. Attendees included students, alumni, faculty, and staff of SSU headed by Dr. Yvan Nezerwe, Lead Faculty of the Business Programs at SSU.
This event gave students and alumni the chance to share their research with people outside of the classroom in a professional setting.
A Certificate of Recognition was presented to our recent MBA graduate, Mr. Nicola Lambertini for his outstanding research presentation of his work on the analysis of a business idea in the restaurant industry.