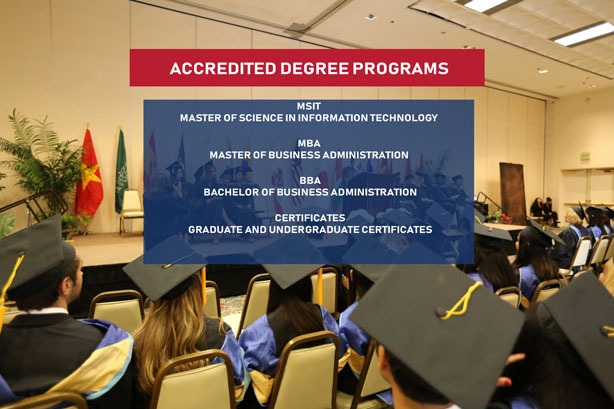 National Geographic Channel's Worlds Smart Cities: San Diego
IMPORTANT INFORMATION:
♦ Registration for the Summer Quarter is now open!
♦ For Moodle and Campus Cafe support, contact support@ssu.edu
PROGRAMS
MSIT
Master of Science in Information Technology
MBA without gmat
Master of Business Administration
BBA
Bachelor of Business Administration
Certificates
Graduate and Undergraduate
YOUR CAREER STARTS WITH THE BEST PRIVATE UNIVERSITY IN CALIFORNIA AND WITH A STRONG EDUCATION.
COURSES & PROGRAMS
_____
Southern States University is one of the top universities in California and offers a wide variety of classes for international and domestic students.
"E-Verify® is a registered trademark of the U.S. Department of Homeland Security"