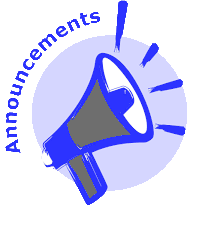 SSU Students at the Pacific Beach Campus:
This is to notify you that the Pacific Beach campus will be closing at the end of this week on Thursday, February 23, 2017. Unfortunately due to a number or factors, including a recent change in accreditation regulations (see below) requiring all satellite locations (termed "Learning Sites") to be within 5 miles of a main or branch campus, this change is being implemented at this time at the end of the academic term for the Pacific Beach campus.

——————
"LEARNING SITE DEFINITION
Explanation of Final Change – Effective January 1, 2017
The Council finalized a definitive requirement for the distance from which a learning site may be geographically separated from its managing (main or branch) campus. This distance is a radius of five miles."
——————–
While the Pacific Beach campus has been a conducive learning environment since spring of 2015, we must now offer two alternatives to our Intensive English Program students at this location.
Transfer to the Intensive English Program at the SSU Fashion Valley campus. Contact IEP Coordinator Marlyssa Ebel at 619-298-1829 or mebel@ssu.edu.
Transfer to another SEVIS-approved school of your choice.
We apologize for any inconvenience this may cause to our students, but stand ready to assist you in a smooth transition to continue your language program studies.
John Tucker
Chancellor
Southern States University
http://www.ssu.edu
jtucker@ssu.edu