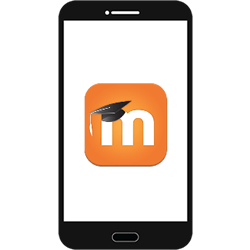 New Moodle Mobile App for SSU
Download Moodle Mobile App today!
Dear SSU Community,
      We are happy to announce that we recently upgraded the Moodle Mobile App to the latest version (3.6). Most importantly with this new version, you will experience better capabilities and certainly less bugs.
Important features that you can make use of is the MOODLE APP for mobile devices.
Moodle Mobile App will help you access relevant information about your course from anywhere, such as:
Submit your Assignments;
Complete your activities, quizzes and also post in forums;
Access your notes, assignments, and news that the University provides to the students;
Have access to the content of the course even offline.
Furthermore, the Moodle Mobile App:
Take the opportunity to connect with your colleagues and also exchange important information and experiences that can help in your academic growth during the course.
      Even more you can download it for free on: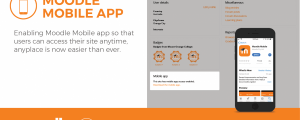 IMPORTANT: Remember to enter this address (https://moodle.ssu.edu) after completing the download.
then login and you will on your way to:
Check upcoming deadlines;
Connect with course participants;
Engage in course activities;
and much more!
Additional information at: https://moodle.com/moodle-app/
Above all do not forget to stay connected in our news and activities!